Are you interested in the Freibeuter 2010 Basketball Club but you find life too short to learn German? No worries, here is a recap of everything you want to know about your basketball club in Friedrichshain 😉
Club Mission and Vision
We are active in the Berlin-Friedrichshain and Mitte areas, offering basketball activities in schools and in the highest Berlin leagues. We believe in education through sports, and that teamsports create connections that only a few other things can. We are always open to new ideas and partnerships within and outside our Kiez.
Training & Competition
All of our basketball teams practice at least twice a week and have between 12 and 20 games a season, on weekends. Our gyms can be found in Berlin-Mitte and Friedrichshain, with our main gym located right between Alexanderplatz and Frankfurter Tor. You can find more information on the gyms on the teams page, with their specific practice schedule. All home games are played in our Palisaden-Arena on Palisadenstraße 76.
You've got commitment issues? We share an open-gym session with our neighbours from SSV Intercor: Mondays 8 -10 pm, Palisadenstraße 76, upstairs.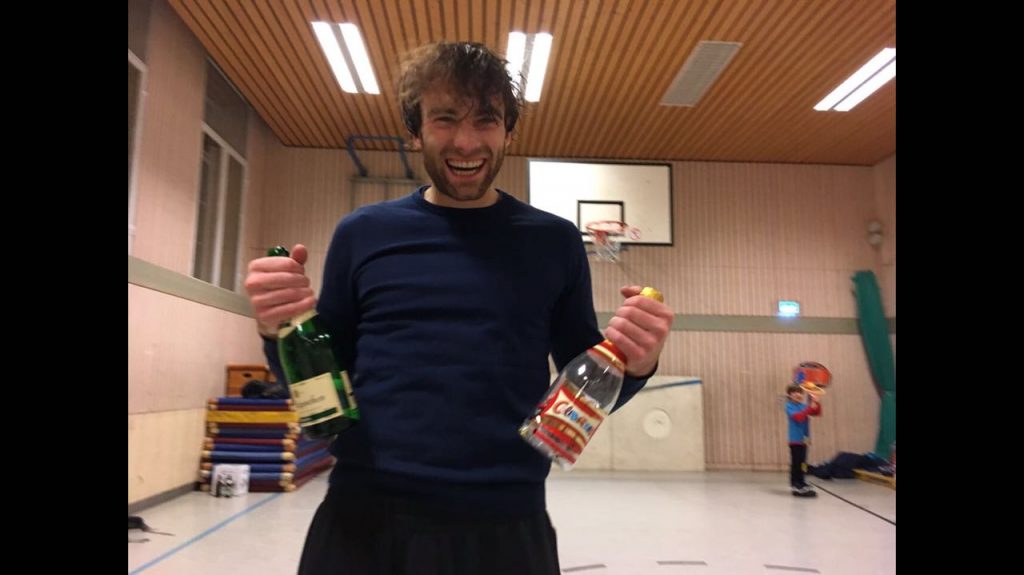 Social Events/Tournaments
Each year, our youth players can enjoy a Special Tournament in the last weeks before the end of the year.
We are also supporting the Hoop Nights organized by Gangway. These night tournaments take place on Fridays, more information is available on the Gangway website.
On top of the regular basketball activities, we try to gather off the court, usually once during the Holiday season and in the summer for a Garden Party.
Membership Fees
The basis-membership is 15€/month. For families with 2 or more active mebers, the monthly fee is reduced to 10€. If you would like to contribute and sponsor our other activities for the youth and refugee basketball as well as for scoial events despite basketball, you can volunatrily choose the a monthly fee of 40,00€/month. Please note that membership fees can only be billed yearly or half-yearly. Find the statute (german version) here.
Contact
You haven't found an answer above? Please write us in English, German or French at: info[at]freibeuter2010.org